With season two of For the Love of Ray J underway, season one winner Joanna "Cocktail" Hernandez has a message for fans:
Don't forget about me!
Cocktail spoke to In Touch Weekly recently about what went sour in her relationship with the aspiring hip hop singer and amateur adult movie director. A few excerpts...
On the break-up: Things didn't feel right after the reunion. I tried to be his girlfriend, and then we went on tour and there were rumors that he was going to do season two. When I asked him about it, he said "no," but then I found out the truth, among other things.
Ray did break my heart — this whole thing has been an emotional roller coaster. I was offered a guest spot on season two, but I declined. I mean, why make me look stupid again? I'm not about to go on his show and support a season two when it's all lies.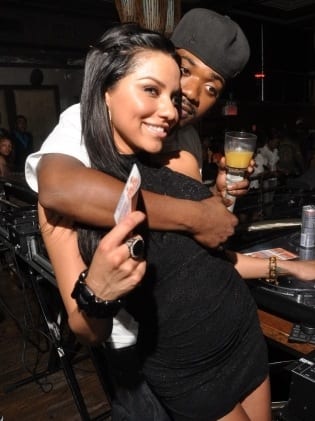 On Whitney Houston rumors: He didn't talk about Whitney at all, actually. I heard the rumors that he was messing around with her when we were together, but who knows whether that is true or not.
On For the Love of Ray J: Ray doesn't have to go on a show to find love. It's about exposure and money.
Matt Richenthal is the Editor in Chief of TV Fanatic. Follow him on Twitter and on Google+.