Keeping Up with the Kardashians Season 12 Episode 20 Review: Controversies & Legacies
Sarah Hearon at .
Gun control, surrogacy, legacy videos, oh my! Keeping Up with the Kardashians Season 12 Episode 20 took a more serious tone than usual.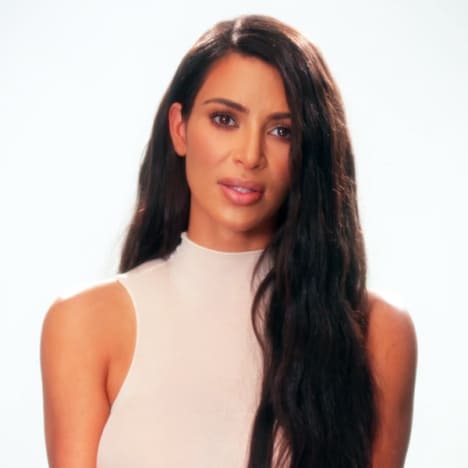 Without giving the audience any explanation, the episode opened with Khloe being interviewed by Snoop Dogg, and he might be the only person in the world who does not know how to pronounce Kardashian. No one should be surprised.
When talking to Kim about surrogacy, Khloe says she also wants to use one of Kanye's embryos to start a "wolf pack."
Kanye said I could have his embryo.

Khloe
This would make the Kardashian family tree even more complicated, but would probably make baby Dream feel better about his aunt dating his half-sibling's father.
Kendall manages her sleep paralysis long enough to record lip sync "Where Is The Love?" with Will.i.am. It's good that Kendall is taking action to promote gun control laws, but is it possible that she was bad at lip syncing? It seemed like she was mumbling the entire refrain.
The year of Faye Resnick also continued when she talked to Kris about the idea for the legacy video (Who knew that was a thing?). As a country, we should all agree to drink every time she appears on a reality show.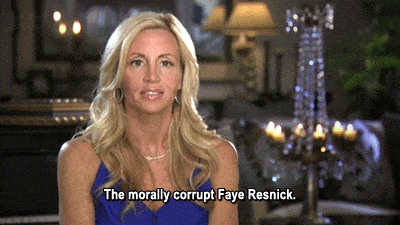 Speaking of the legacy video, Kris' mom, MJ, agrees under one (very Kardashian) condition.
Can I have hair and makeup please?

MJ
While Kris wants Anderson Cooper to interview her mother (Andy Cohen or Ryan Seacrest would probably be a more appropriate choice), the family insists that they should all take turns asking MJ questions.
Anderson is hot!

Kris
It turns out there's nothing like interviewing your grandma about being a "party animal" and how many men she's slept with. Based on her answers, MJ could be the next Kardashian with a spinoff.
We were only married two months. Less than Kimmy!

MJ
Kim, who looks better at her doctor's appointments than most of us will on our wedding day, gets news that a third pregnancy would be more high risk than the other two. She looks into surrogacy by talking to a woman who had one baby naturally and another with a surrogate.
Can you imagine what that lady was thinking? Just an average day going to Kourtney's to talk to Kimmy about surrogacy!
Kim should probably just call SJP.
And worry about her surrogate pulling a Kimberly on Melrose Place and running off with her baby. At least that would make for one hell of a storyline.
After worrying about backlash from fans if she supported gun control laws, Kendall decides to go to a meeting with families who lost someone due to gun violence. It was a touching moment, but felt a little strange to see the Kardashians discussing such a serious topic.
Then Kim takes a selfie with the families and it felt right again.
What did you think of the serious tone of this week's KUWTK? Could Kim have a secret surrogate pregnant with baby #3 right now?
Keep up with the infamous family and watch Keeping Up with the Kardashians online.
Sarah Hearon is a staff writer for TV Fanatic. Follow her on Twitter.