Blue Bloods Season 7 Episode 10 Review: Unbearable Loss
Christine Orlando at . Updated at .
It isn't often that TV shows make me cry, but with Blue Bloods Season 7 Episode 10, I did just that.
Watching Reverend Potter's 15-year-old son lying dead in the dirt was more than heartbreaking, it was tragic.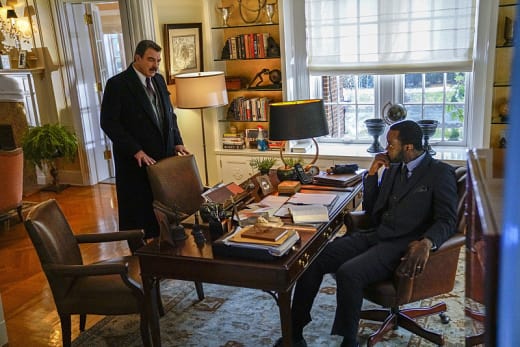 If Potter's own tirade of grief at the scene wasn't sad enough, his wife's sobs made clear just how devastating a loss this was.
So Potter's desperation to find his son's killer was far from shocking.
The man who was normally willing to prosecute the police for bending the rules suddenly seemed more than ready to break them.
For once it was completely understandable.
Reverend Potter: If you run into the police…
Michael: Be polite but know your rights.

It was good advice, unfortunately for Michael, what he ran into was a gang initiation.
His death was random, stupid, and senseless but what it took to solve it was solid police work by Danny and Baez.
It was a horrible irony that the man who ran the gang was once a boy that Potter had tried to help with his outreach program.
Having Frank share that a crooked cop killed his son, Joe, hopefully bridged a bit of that divide between Potter and the Reagans.
As Potter himself said, the police can't do their jobs without help from the community and the community can't stay safe without the help of the police.
Somehow, these two opposing sides need to find a way to come together for the greater good.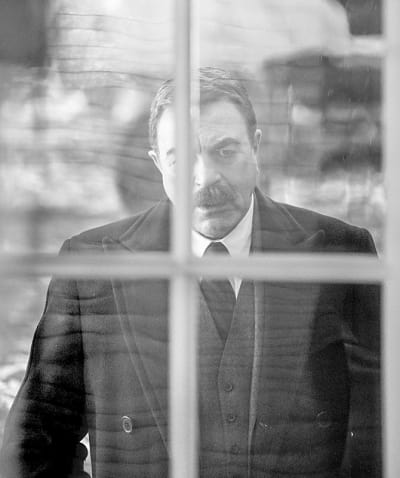 But it was the Blue Bloods quote that Frank chose for Michael's funeral that had the tears welling up, much as they did for both Frank and Henry…
That even in our sleep, pain that cannot forget falls drop by drop on the heart, and in our own despair, against our will, comes wisdom to us by the awful grace of God.


Frank
I do love that this show never forgets that the Reagans are Catholic and that it continues to show up during their stories.
Elsewhere, Jamie shot a mugger with a knife.
I couldn't find one tear for the guy, even if the event did plague Jamie.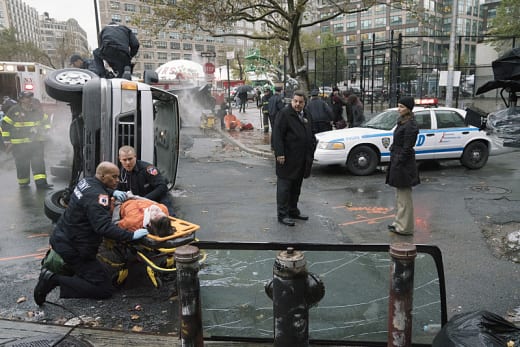 He easily could have hurt or killed someone with that knife.
Being the son of a cop meant that he should know the consequences of those actions better than most.
I could understand Jamie's reluctance to talk to the father, as he had no idea what he would be facing.
My first C.O. once told me that if there's a conversation you've been avoiding, then that's the one you need to have.


Henry
What I never expected was for the Captain to apologize to Jamie, even if the circumstances warranted it.
Finally, Erin prosecuted the owner of a private prison van service.
Kudos to Bruce McGill who played the stand up detective Vince Korsak on Rizzoli & Isles but went all in here as the sleazy Rick Wolf.
I hated his Southern smarm instantly.
I did end up wishing they would have spent a little more time on this case.
I found myself wanting to know the differences between government run and privately run prisoner transports
But with the Reverend Potter's storyline taking the lead in this episode, there just wasn't time to spare.
Despite that one flaw, this emotionally raw installment turned out to be one of my favorite episodes so far of Blue Bloods Season 7.
If you need more of the Reagan family, you can watch Blue Bloods online here at TV Fanatic.
C. Orlando is a TV Fanatic Staff Writer. Follow her on Twitter.