DC's Legends of Tomorrow Season 3 Episode 9 Review: Beebo the God of War
Jay Ruymann at .
Goodbye, Firestorm.
DC's Legends of Tomorrow Season 3 Episode 9 officially parted ways with Firestorm as the team coped with the death of Martin Stein, which led Jax to make the decision to leave the Waverider and move on with his life. And, honestly, thank goodness.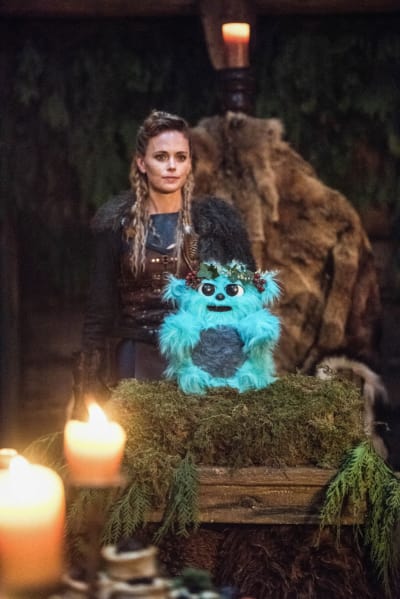 This episode was, well, interesting. The anachronism is definitely the worst part of this episode, and hopefully as the series goes forward, stories like these cease to exist.
Amaya: I accidentally squeezed him.
Nate: He's so damn huggable.
Suspended reality should exist in superhero shows, but too an extent. This went too far to try to be comical, yet interesting, and it lacked any flare. Beebo was completely too far across the line in an attempt to be funny.
Are we really going to believe that Vikings, people who found the "new world" and survived the voyage overseas would be this dumb? I know I'm going to get remarks on my criticism of this, like, "lighten up" or "it's just a television show," but even so, some things are just too farfetched.
I also heard about Martin Stein, and I'm calling to express my condolences.

Ava
Firestorm's departure could be a really, really good thing for the series going forward.
Having new team members every so often on this series actually does the stories wonders, and it could really enhance certain aspects of stories that were lacking before.
Bringing on Constantine after the departure of Firestorm is interesting, especially considering the villains the Legends are facing and their abilities. Constantine has ties to the supernatural, which helps given that Mallus is clearly a supernatural being and Damien holds supernatural powers.
If I'm remembering correctly, Damien gets his powers from a totem, which should be interesting if Amaya is the one who defeats him at the end of this season. It could explain why the writers chose to bring him back, again, and freshen up the story so Sara isn't the one defeating him.
Sara defeated Damien last season, and if necessary she could do it again, but it'd be interesting to see the totem holders fight (Kuasa also exists, so the totems are very important this season).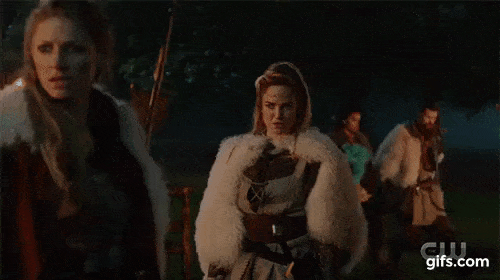 I'd really like to see Ava join the Legends on a more regular basis, too. Given what she knows about Rip's theories and now about Mallus, she could be invaluable to the team and offer a direct line of contact to Rip to see what he knows.
Speaking of Rip, is he ever coming back? I wouldn't mind if he never did, but it's more than likely he will be, so when? Is the Time Bureau going to let him out of jail once they realize Mallus is a real threat?
Or will he be in jail until Mallus and the Darhks are defeated?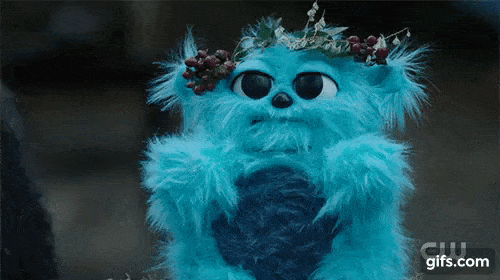 The Darhks are actually kind of interesting this season... well, mostly Nora. She just seems like Mallus' conduit to this world, and it seems as though she has no control over herself or her body. She doesn't seem like a real person.
If Mallus is controlling her completely, does Damien know this? He sees his daughter, but it might not even be her consciousness, and this being is intent on destroying the world, so why is he helping it?
I feel like Damien is going to turn on Mallus as the season progresses and he's going to need help from the Legends and try to save his daughter from Mallus.
I also heard about Martin Stein, and I'm calling to express my condolences.

Ava
The ode to Martin Stein in this episode is beautiful, and the rebellion from the Legends of Tomorrow writers about Stein, the crossover, and his death is apparent, too.
A Jewish man was killed by Nazis and he's the only main character to die in this crossover event. Isn't that a bit... cruel?
Not only did the writers revisit Stein in the only way they could after Garber's exit, but they heavily focused on his Jewish roots and Hanukkah.
Whether you were put off by the Nazis during "Crisis on Earth-X" or not, the Legends of Tomorrow writers clearly were, and I'm thankful to see some backlash over the choice to kill off Stein (especially in this way) and to introduce Nazis in general.
I'm glad we finally get to see some new people on the Waverider because it's certain to liven things up. With Zari, it introduced a new dynamic seeing as she's from the future, and with Constantine we're bound to see some mystical elements going forward.
As for Leo, he's an interesting fellow, and I want to enjoy him, but we know he won't be around for long. I do like him more than Earth-1 Leonard Snart, though.
You can watch DC's Legends of Tomorrow online right here at TV Fanatic!
Enjoy hiatus, everyone! It's sure to be a magical mystery when Legends returns in 2018!
Jay Ruymann was a staff writer for TV Fanatic. He retired in January 2018.