The Originals Season 5 Episode 1 Review: Where You Left Your Heart
Paul Dailly at . Updated at .
Wow, that was a whole lot to process.
Seven years is a long time, and on The Originals Season 5 Episode 1, it became abundantly clear that the Hollow's power being siphoned into the Mikaelson siblings and forcing them to stay apart has changed the show like never before.
Let's talk about Hope first. Danielle Rose Russell killed every single scene as the teenage iteration of Hayley and Klaus' tribrid daughter.
Giving the werewolf at the magic school the vial of her blood and allowing him to consume it before killing himself was downright silly. Hope may be a teenager, but she should have known the ripple effect would spread back to New Orleans and cause some more unrest among the residents.
It can't be a coincidence that Hope's lapse in judgment happened right around the time Hayley mysteriously disappeared. .
Nothing happens without reason on this show, and that's why it's still one of the best supernatural series around.
Related: The Originals Spinoff: Matt Davis, Danielle Rose Russell Join Cast!
Hope acting out is likely a result of the sacrifice the family made in order to allow her to live the closest thing to a normal life they could offer her.
Ever since Klaus first appeared on The Vampire Diaries, his weakness was his family, and that looks set to continue throughout The Originals Season 5.
His decision to kill his way through Europe was a typical Klaus thing to do. Deep down, he's scared shitless at the prospect of Hope knowing the true extent of what he really is.
The teenager is at that age when she questions everything, but how would Klaus react if his daughter was to decide she never, ever wanted to see him again?
Vincent: Josh, I don't know how many times I have told you that what goes on in this city is no longer any of Marcel Gerard's business, okay? And guys, this is what I'm always talking about. Marcel means Rebekah, Rebekah means Kol and Elijah, and I don't even want to think about Klaus right now 'cos apparently he has lost his mind.
Freya: Oh, come on, we don't know if those rumors are true.
It must have been hard for Klaus to stay away from her, but I'm willing to bet that when they meet again, it will be like he was never gone.
I loved Caroline Forbes from The Vampire Diaries stopping by to yell some sense into her one-time love interest.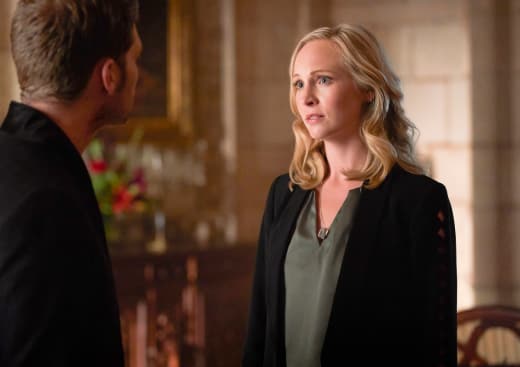 Caroline has always had a way with words, and her words resonated with Klaus. He's lonely and trying to do things to take his mind off the fact he was away from his family.
It was predictable for Klaus to go and meet up with Elijah, who is still blissfully unaware of everything that's going on.
Related: Enjoy UNLIMITED access to thousands of Movies and TV shows with Amazon Prime Video. WATCH ANYWHERE. CANCEL ANYTIME!
Maybe Klaus should have gotten the spell cast on him from Marcel because it would have made everything easier. The Hollow may no longer be around in the flesh, but all of the references to the blood were downright scary.
This family cannot be together until things change, but I'm not sure Freya will be the one to find the right spell to shake up things.
If you watch The Originals online, you already know that Freya will stop at nothing to save her family. The seven years could turn into hundreds of years, and she would still be researching her way to victory.
I'm glad she's still with Keelin, but it's evident Freya's obsession with saving her family is causing problems for the best couple on the show.
Keelin has been living her life away from town, and that's because of her job. Unless Keelin can make a permanent return to the French Quarter, there's no way this relationship will be able to work.
Vincent: Okay, so we should probably get back to Mardi Gras prep.
Josh: Aw, come on, Vincent, we got this, alright? It's gone off without a hitch for what, seven years?
Vincent: Josh, that's because we haven't taken it for granted in seven years.
Being apart, the cracks are beginning to appear, and I hope they can keep things running smoothly.
Was anyone else really surprised about Rebekah not marrying Marcel? I mean, it's not like the pair had much chemistry anyway.
At one point, all Rebekah cared about was finding someone to love her. Hell, she even compelled Matt Donovan to fall for her all those years ago.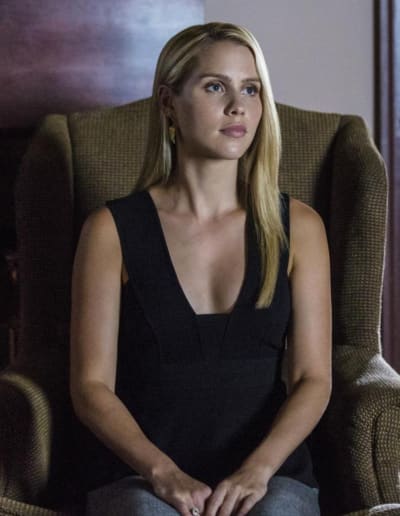 Rebekah has changed a lot during the time jump, and it's difficult to tell whether that's a good thing or a bad thing. Her reservations could be down to the way her family is right now.
Maybe there's a part of her that wants everyone to be there when she ties the knot with the person she loves.
Related: The Originals: Ending After Season 5!
Alas, it doesn't appear like the relationship was meant to be. With Marcel back in the French Quarter, there's no telling what he will do to get back on top of the food chain.
"Where You Left Your Heart" was an excellent way to kick off The Originals' final season. If this is the shape of things to come, then I'm sure the fan base will be very happy.
Other odds and ends:
I loved Torrance Coombs on Reign, but I'm not feeling Declan. He seems too good to be true, and those are the ones you need to keep an eye on.
Getting to see the Salvatore Boarding School for the Young & Gifted was a little surreal, and I can't wait to meet some more of the students and the teachers. Dorian working there was an excellent throwback to The Vampire Diaries.
Freya and Vincent as friends and keeping the peace in New Orleans is pretty great. The pair had some of the best scenes together.
Okay, The Originals Fanatics!
What are your thoughts on what went down? Do you want more Caroline? Should Hope have known better?
Hit the comments.
The Originals continues Wednesdays on The CW!
Paul Dailly is the Associate Editor for TV Fanatic. Follow him on Twitter.