Emily Thorne/Amanda Clarke's twisted tale of revenge is over, but ABC is poised to kick off a new iteration of Revenge.
We reported earlier this month that a brand new series set in the same universe of 2011-15 TV original is officially in the works.
The new iteration follows a young Latinx immigrant who arrives in Malibu seeks revenge on a "Sackler-Esque pharmaceutical dynasty, whose insatiable greed lead to the murder of her biochemist mother, the destruction of her family, and a global epidemic."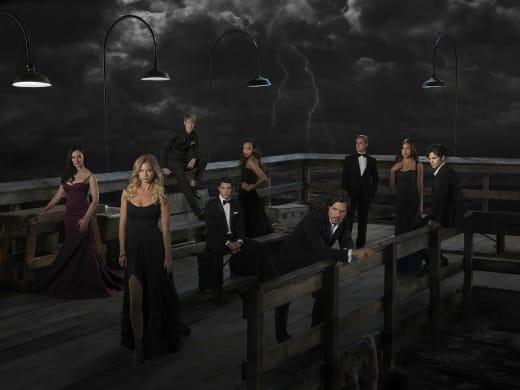 The most intriguing aspect of a potential sequel is that a character from the original would be on board to guide this young woman on her mission.
No details have been revealed about who will be back, but that doesn't mean we can't chat about who should return in some capacity for the sequel.
The series was filled with colorful characters, and that's why it was such a soapy delight.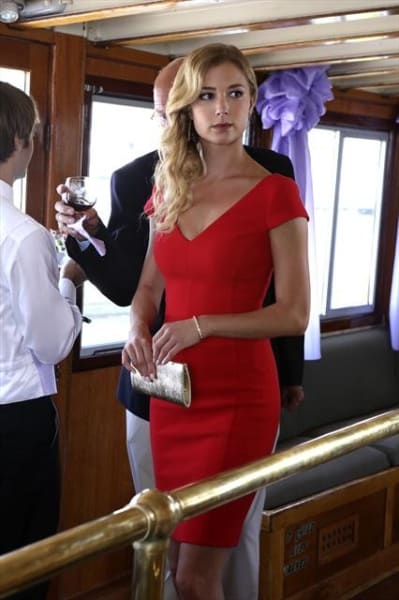 The Original Amanda Clarke
Her story may be over, but who better to help steer this new revenge mission in the right direction than the woman who started it all?
Emily Vancamp is likely busy with her series regular duties on The Resident, as well as the forthcoming Falcon and the Winter Soldier series for Disney+, but we can dream.
If you watch Revenge online, you know Amanda took down several people throughout her time in the Hamptons, and it would be so fulfilling to watch her pass that red sharpie on to someone else.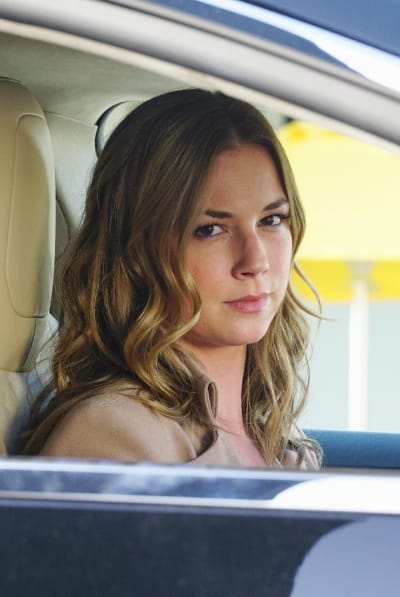 Given the way the series ended, however, Jack would probably not be too happy about Amanda returning to her old ways.
So long as we don't meet a hardened Amanda because a mysterious Grayson has popped up and bumped Jack off, we'd be good with her return.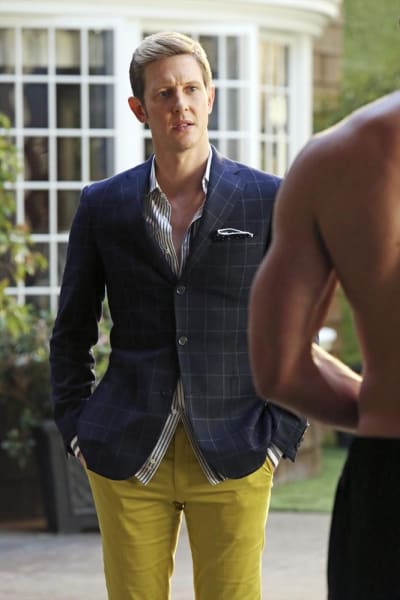 Nolan Ross
Nolan was Amanda's one true constant throughout all four seasons of the series. He was in on her plan from the beginning, and they hold a special bond.
They were essentially family by the conclusion. Nolan was resourceful and brought some much-needed laughs to an otherwise gnarly story.
He was integral to some of Amanda's biggest takedowns, so he would be the perfect asset for anyone looking to do some takedowns of their own.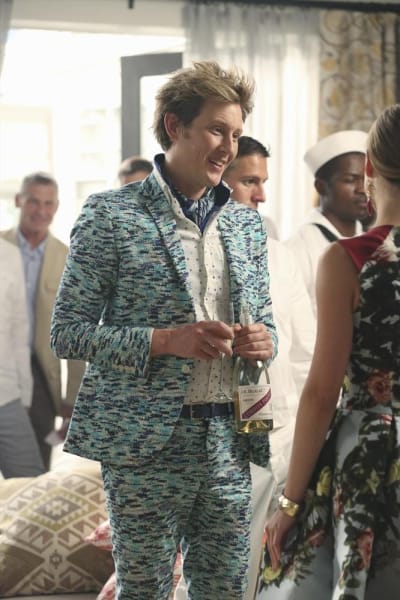 Gabriel Mann is more likely to be the person returning because Nolan would make more sense to return than any other characters on this list because of the way the series finale played out.
Someone approached him for assistance in getting getting some sweet revenge.
That was around the same time there was word that a Nolan-centric spinoff could be made.
However, ABC decided against pursuing it, mainly due to Revenge Season 4's slip in the ratings.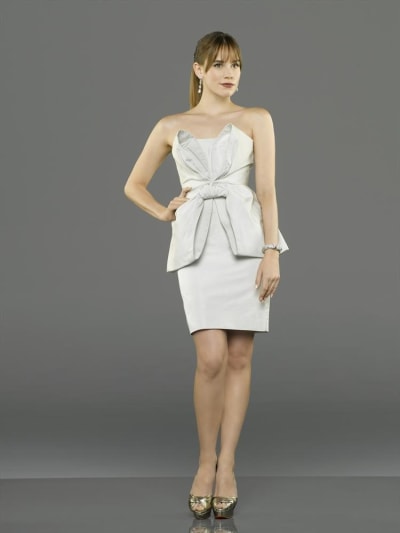 Charlotte Grayson
Fans were not fond of Charlotte during the original series, but the character was a casualty of getting the weakest storylines of the bunch.
The new series could potentially right that wrong by giving her storylines that actually resonate. Christa B. Allen is a great actress, and she witnessed first-hand how a mission of revenge can tear a family apart.
Having her back here and there to check-in and offer advice to this new character could work out reasonably well. It would all come down to the execution of it all.
We last saw Charlotte when she attended Amanda and Jack's wedding after reconciling with her half-sister.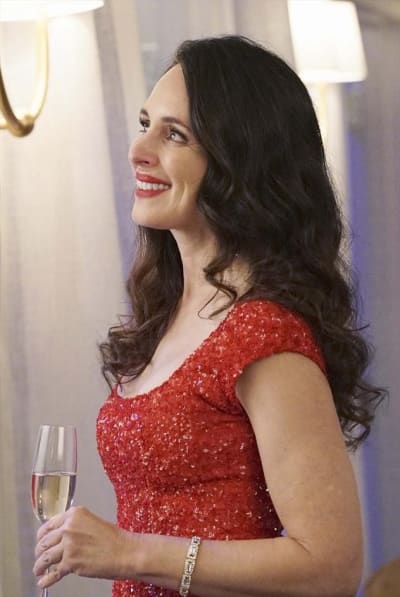 Victoria Grayson
She may be dead, but how many characters returned from the dead during the original series? Madeleine Stowe was excellent as Victoria.
She was part of the fabric of the show, and it would not have been the same without her.
Wouldn't it be great if Victoria remained dead, and Stowe made a cameo in a flashback as part of the new mystery?
It's a stretch, but anything can happen in the world of Revenge.
Then again, we couldn't imagine Victoria being back without Amanda. Victoria looking out of her tower bedroom like a wicked witch, complaining about Emily/Amanda's existence, will forever be iconic.
Victoria served the best looks.
Louise Virginia Ellis
Elena Satine arrived on the scene late in the game, but that doesn't mean her presence was not felt.
There was instant chemistry between her and Nolan, and they actually started to work very well together.
Louise recognized there was a fine line between good and evil, and that's partly why she flirted with both throughout her one-season stint.
If Nolan returns, Louise has to be in there somewhere.
There will be a lot of unhappy fans if she isn't.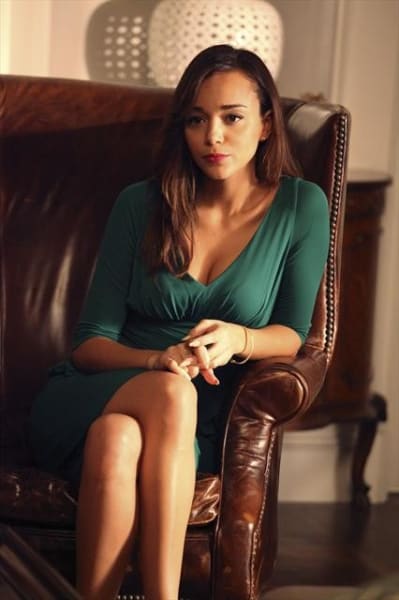 Ashley Davenport
Ashley started the series as a friend for Emily/Amanda, but their relationship turned frosty when the former's thirst for power led to the breakdown of their friendship.
Ashley was forced out of the Hamptons for good, but she could have found her way to Malibu in the years after.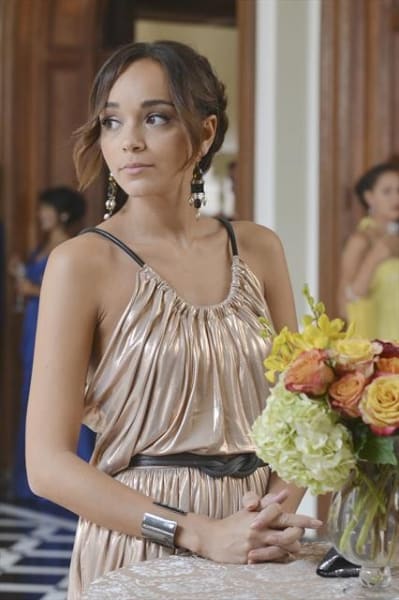 Stranger things have happened, and it would be exciting to learn whether she managed to become as rich as she strived to be, or if she gave up on that lifestyle.
A redemption arc could serve the character well.
Then again, it's hard to imagine Nolan or Emily/Amanda working with her again.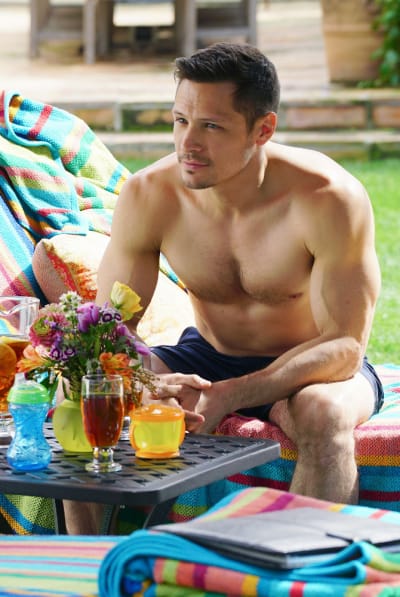 Jack Porter
Jack grew a lot as a character throughout the series. By the end, he was hardened and knew all about Emily's plan.
He understood what she did, even if he struggled to in the early days. He could prove to be a decent ally for someone else seeking some revenge.
Okay, Revenge Fanatics. It's over to you!
Would you like any of these characters to stop by in the potential sequel?
Did I miss anyone?
Chat with me in the comments about all things Revenge.
Editor's Note: Our system got updated! Now, you'll be able to scroll through many articles at once.
That required a bit of a change to the comments, though, and now you have to click the blue "comments" bar at the bottom of an article to access them.
There are also two segments to comments now. You can either comment using Facebook or Disqus. Either way, you can SEE both types of comments.
We hope that will be more inclusive of our community at large and that the conversations will grow as a result.
Paul Dailly is the Associate Editor for TV Fanatic. Follow him on Twitter.