The Flash Photos from "Running to Stand Still"
Carissa Pavlica at . Updated at .
It's too bad none of these photos feature The Trickster in his Santa suit. Ah well, an Iron Heights prison break will no doubt bring lots of other goodies!
Instead, we have some really lovely shots of our friends and family on The Flash Season 2 Episode 9 celebrating Christmas, and there are a lot of reasons to do so.
For one, Wally West is finally introduced, giving Joe the most wonderful gift.
There are also beautiful moments shown of many of Central City's top couples. Flip through the photos and be here after for a full review of the installment!
If you need to catch up, you can watch The Flash online via TV Fanatic.
1. Playing with Toys - The Flash Season 2 Episode 9
2. The Three Wise Men - The Flash Season 2 Episode 9
3. Cappy Cold - The Flash Season 2 Episode 9
4. Mister Mardon - The Flash Season 2 Episode 9
5. Heeeyyyyy - The Flash Season 2 Episode 9
6. Gotcha! - The Flash Season 2 Episode 9
7. Boogie Down - The Flash Season 2 Episode 9
8. Working Together - The Flash Season 2 Episode 9
9. Get Out! - The Flash Season 2 Episode 9
10. How About a Story? - The Flash Season 2 Episode 9
11. Side Glance - The Flash Season 2 Episode 9
12. Hi Wally - The Flash
13. Merry Christmas - The Flash Season 2 Episode 9
14. Wishbone? - The Flash Season 2 Episode 9
15. Christmas Sweater - The Flash Season 2 Episode 9
16. The Father - The Flash Season 2 Episode 9
17. Jaitlin - The Flash Season 2 Episode 9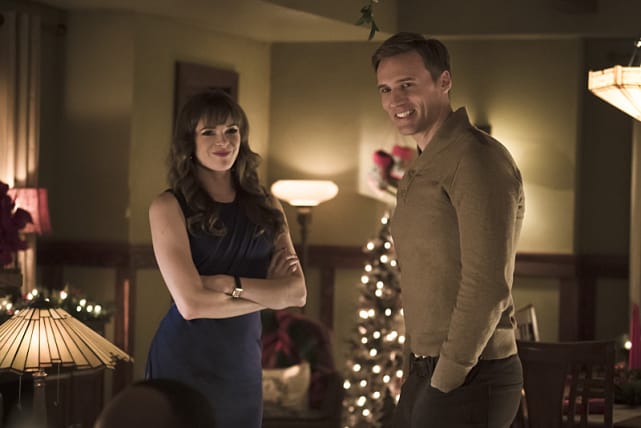 18. The Future - The Flash Season 2 Episode 9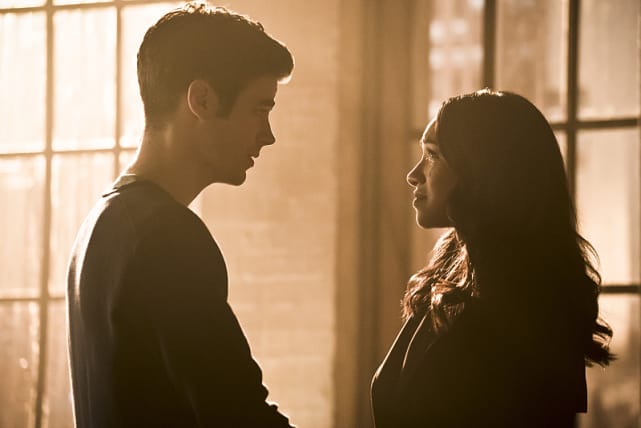 Wait! There's more! Just click "Next" below:
Next